17

Jun
As the COVID-19 pandemic continues to take a toll globally, going digital has seemingly become the new norm in our everyday lives. People have been working remotely, attending lessons via a digital medium, and purchasing necessities online. Similarly, businesses and entire industries alike have had to embrace this abrupt digital transformation—one which, as of now, does appear to be here to stay.
Among one of the key industries seeing a surge in demand amid the coronavirus pandemic is E-commerce. With plenty of Singaporean consumers turning to online shopping, opportunities have opened up for many—be it supermarkets, online retailers, or other sellers of consumer goods. Already, it seems that consumers' changing lifestyle habits are having an effect on what, when, and how they buy. Furthermore, experts have predicted that these newfound habits will be unlikely to revert even after the crisis has passed.
While this boom in business can hardly be said to apply to all, brands in demand during this time may be overwhelmed and struggling to cope with the unexpected incoming order surge. In going digital, a strong omnipresence is key, alongside smooth, seamless user experiences and delivery processes, keeping consumers positively and constantly engaged with the online shopping experience. Other crucial details include stock availability as well as consistent quality and safety assurances. It is also vital to ensure that there is a wide selection of products to choose from and that customers can opt to purchase gift cards and arrange for delivery of the goods to themselves or others.
Distribution, in particular, is critical. Brands should do their part to make sure relevant products are listed and made available for purchase in key online platforms, in addition to their own website. Constant monitoring of the sites is also necessary to avoid items going out of stock. While receiving orders here and there might feels great, an influx of demand coming in all at once can impose tremendous pressure on a company's infrastructure and work flow.
In aiming to increase production significantly to meet the increasing demand from customers and clients, extra equipment and storage space becomes a necessity. Think about whether it's time to invest in new equipment – installing more sophisticated machinery, conveyor systems, or racking. Perhaps what you need are additional warehouse facilities to keep up with an increased output. Or simply a loading space to protect your products in despatch or goods-in areas? With more space exploration for storage and equipments, the production flow can be better facilitated to handle the increasing output efficiently.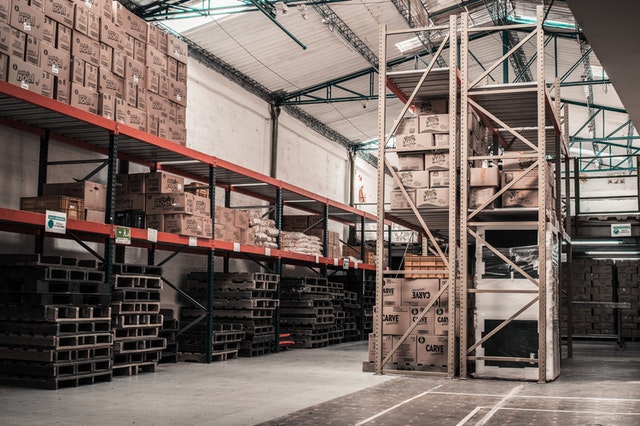 In this scenario, searching for an empty building off-site to rent is a proposition that's both inconvenient and unfeasible. Rather than giving yourself a major headache with various hidden costs or risk tying yourself into burdensome lease commitments, consider building a functional and relocatable temporary warehouse solution instead. Temporary Storage Structures are able to act as an on-site storage space for goods and excess stock during peak seasons or unexpected demand spikes. They also have the capability of functioning as manufacturing spaces, coming with the option to be outfitted with automated roller shutters, solar panels, interior partitioning, and chillers.
The structures can also come with pedestrian or vehicular access doors that make for easy entry and exit of workers, forklifts, or other delivery vehicles during the loading and unloading process of the stored products, simultaneously acting as a form of added security once night falls. The installation process of such temporary storage structures is guaranteed to be a speedy and hassle-free one, ensuring minimal disruptions and pollution to the environment. This makes it suitable for situations where a sudden need for short-term storage or increased productivity arises.
Temporary storage leasing is also a more cost-effective alternative, making the ease of expanding the current industrial workplace a possibility. Since temporary structure can be sited nearly anywhere, there is also the flexibility of choosing the location—be it near or within company premises. Since no long-term commitment is necessary, the temporary warehouse can be taken down after a few months' usage, once it's no longer needed. So if you're a business owner urgently in need of a short-term warehouse to solve your storage woes, temporary storage may just turn out to be exactly what you need!