03

Nov
Has the coronavirus forced your hand and left you with no choice but to postpone your wedding ceremony? You're likely not alone in this. As one of the many prospective brides and grooms that have had to reconsider moving forward with their marriage plans, it's not hard to imagine how much frustration and uncertainty you're currently feeling.
As much as it pains wedding couples to have to downscale or do away entirely with a proper ceremony, there's not much one can do when our country is experiencing a worldwide pandemic on an unprecedented scale. For couples who remain eager to put a ring on it, do consider pushing through with the solemnisation and reception as long as you're both fine with downsizing to a micro-wedding.
It's important to bear in mind even as you factor in both your families' opinions on the matter, that at the end of the day, it is up to the both of you. It's your big day and your decision to make, not anyone else's. Go with your heart, whether it means following suit with the trend of pared-down nuptials in the current COVID-19 landscape or delaying your wedding plans momentarily. If you've already set your mind on moving forward with getting hitched, here are ways to take your intimate wedding ceremony to the next level!
Utilise technology to its fullest
As people living in the modern 21st century, it would be a major oversight to fail to make use of technology to resolve our problems. Want to capture your blissful memories for those who are unable to make it there physically on the day whether due to guest restrictions or otherwise? Engage wedding videographers who are able to live stream ceremonies, and keep an eye out for those who offer editing packages where they help edit images and videos taken by family members or guests post-ceremony. In line with social distancing, some photographers and videographers can even work their magic via video-conferencing apps such as Zoom and FaceTime.
Engage hybrid virtual-physical wedding services
As a prospective bride-to-be who has yet to settle on a wedding gown, there are more options available at your fingertips than you might think. Do check out bridal and gown boutiques that now hold virtual consultations for bespoke gowns, including draft fittings via video calls. Not only is it much safer and less time consuming on your part, but you'll also no longer have to work around your busy schedule to find time to go down to the boutique on multiple occasions. Make sure to search online for catering services that have come up with packages catered to small ceremonies. Sometimes, this includes a mix of flowers, décor, a wedding cake, and buffet spread in addition to add-ons such as bridal make-up and styling. This way, you'll be sure to get a bang for your buck and have a lot less on your plate to worry about!
Go all out on the finer details
A minimony doesn't have to equate to skimping on the details. Add a personal touch to the already intimate setting and tell your own story through the incorporation of custom décor, wedding favours as well as fancy invites. Why not go as far as to create a website for the wedding? If you're planning on live streaming your nuptials, a site specially created for your wedding would facilitate this process and allow more people to join in on the virtual celebration. Take things up a notch by implementing a dress code or an overall theme for all guests to have fun dressing up to.
Pay attention to seating arrangements
Given the guest size limit, planning the seating arrangement should be a breeze. However, that's hardly enough reason to forgo giving everyone specific seating assignments. Try to work closely with your wedding planner to plan a set-up that maintains social distancing regulations and think out of the box to make it creative! Be sure to make it easier for your photographer or videographer to capture the solemnisation without obstructing the view of your attendees.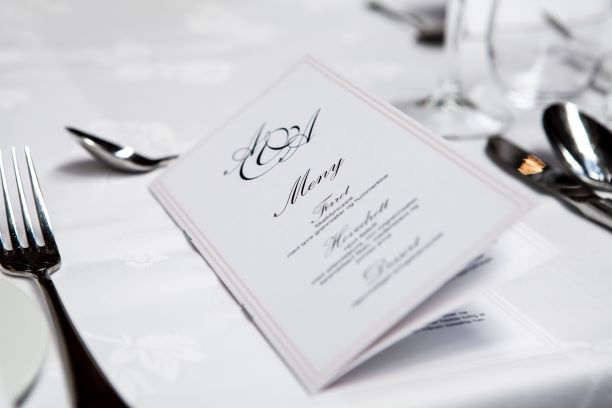 Plan the menu carefully
If you're serving food and beverages, select a menu with mostly single-serve options and minimise communal sharing of food and drinks between guests. Ensure that every individual seated has their own separate cup for drinks, or have servers hand out beverages to each person. Foodwise, pre-plating is a good idea, but be sure to include a variety of food items while taking into consideration guests with strict dietary requirements either due to religion, lifestyle, or medical reasons. As an added note, have hand sanitizer stations set up for ease of use or give out customised masks as wedding favours on the day itself so those in attendance can make use of them throughout the festivities.
There is no better time than now
With the further easing of wedding restrictions in Singapore, couples who made decided to go ahead with their wedding plans can consider outdoor wedding venues. These are set to become increasingly in demand since an outdoor wedding marquee in an open-air environment is a less risky set-up and is more suited to flexible distancing arrangements. Go-to venues that have become increasingly popular are natural scenic spots like HortPark and Fort Canning Park. How does a romantic garden solemnisation amidst lush greenery and twinkling fairy lights sound to you?
Regardless of whether the both of you end up with a hexagon marquee or an air-conditioned large dome tent for your outdoor wedding, take time to research and source for a reliable provider of outdoor event logistics solutions in Singapore. As minimonies become the new norm for Singaporean weddings, remember that there's no reason for your special day to be any less meaningful or unforgettable because of it. Now that you're fully armed with these tips, go forth and forge ahead bravely with your nuptial vows!