28

Jun
There are various types of outdoor events that can be held using Aluminium Technology Structures, and they include sporting events, corporate events, graduation parties, music festivals, weddings and more. With many types of tents available – from large dome tents, half-dome tents, walkway tents, mongolia tents, to dodecagon tents – event organisers nowadays are spoiled for choice.
However, another important factor to consider is the flooring used – they allow guests to move about safely with ease and comfort. Different types of flooring offers different features to cater to various purposes and venue requirements.
We'll explore some of the best types of tent flooring below.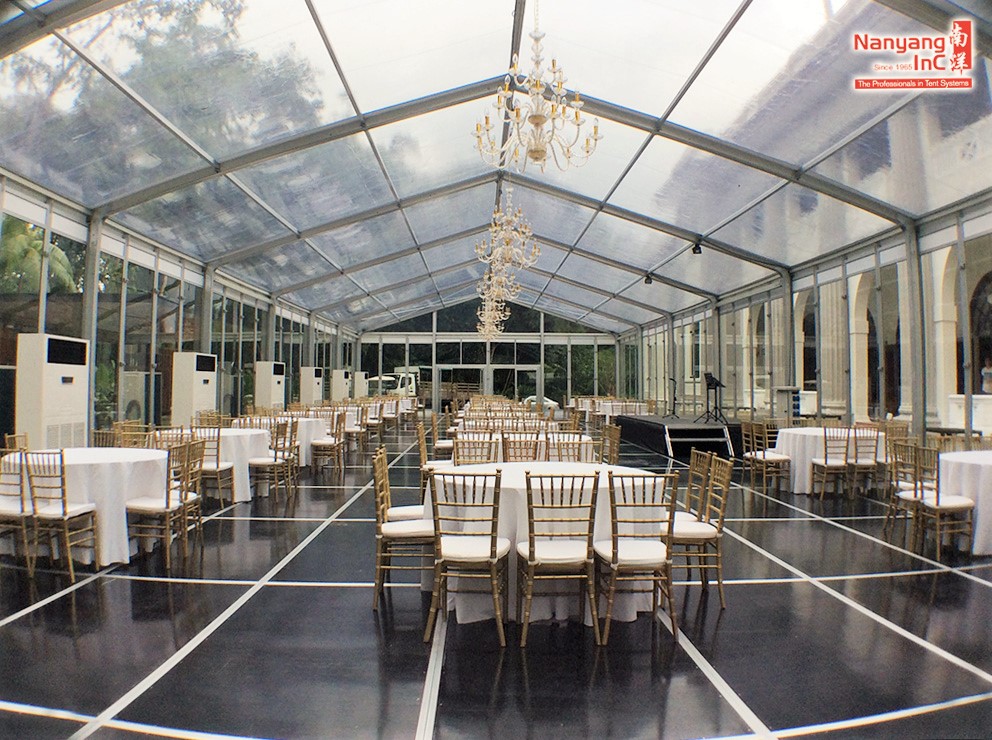 Cassette Flooring
Cassette flooring is designed and built to fit with aluminium technology tents. This is a modular type of flooring which can be utilised either on its own or with a layer of carpeting above it. Cassette flooring adopt a fast and systematic method of installation that is perfect for long-term outdoor events as it is engineered to allow a higher level of precision, quality control and reduced installation time. In addition, cassette flooring is also suitable for multi-storey tentages due to its engineered precision.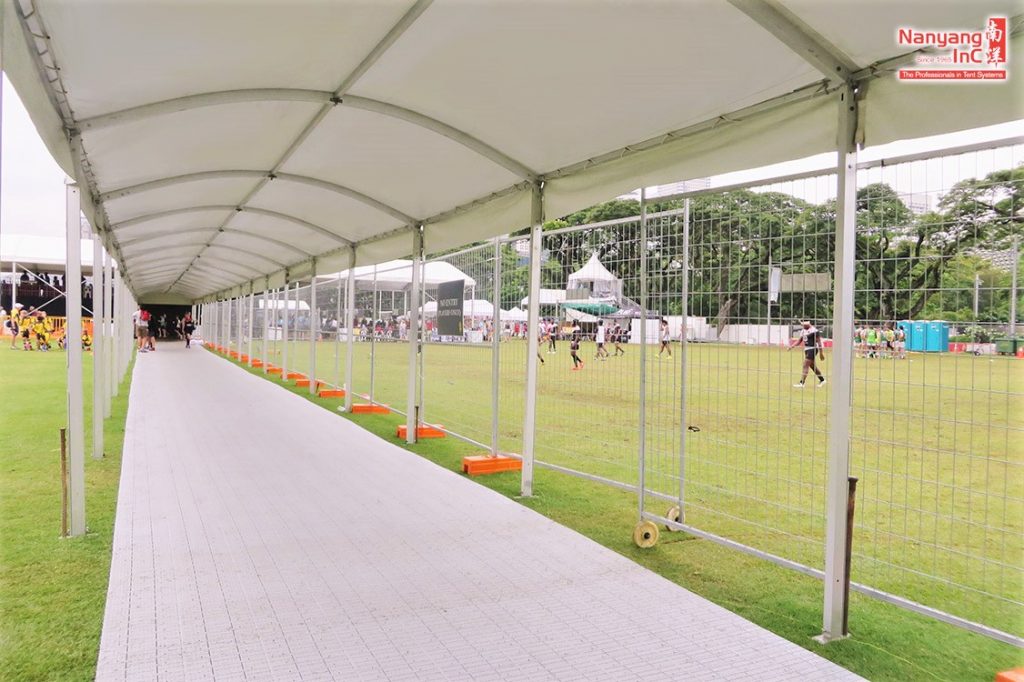 Pro-Floor
Pro-Floor is a lightweight flooring type that has a load factor of up to 2000kPa and fits regularly-shaped structures. This type of flooring is mostly used in sporting events as it is a versatile and efficient option that can be handled and stored easily. In addition, it's ability to withstand high-impacts while providing protection for grass turfs or other fragile surfaces makes it highly suitable for festivals, carnivals, sports and lifestyle events. For instance, the grass of a particular venue can be preserved because the Pro-Floor enables light, water, and air transmission.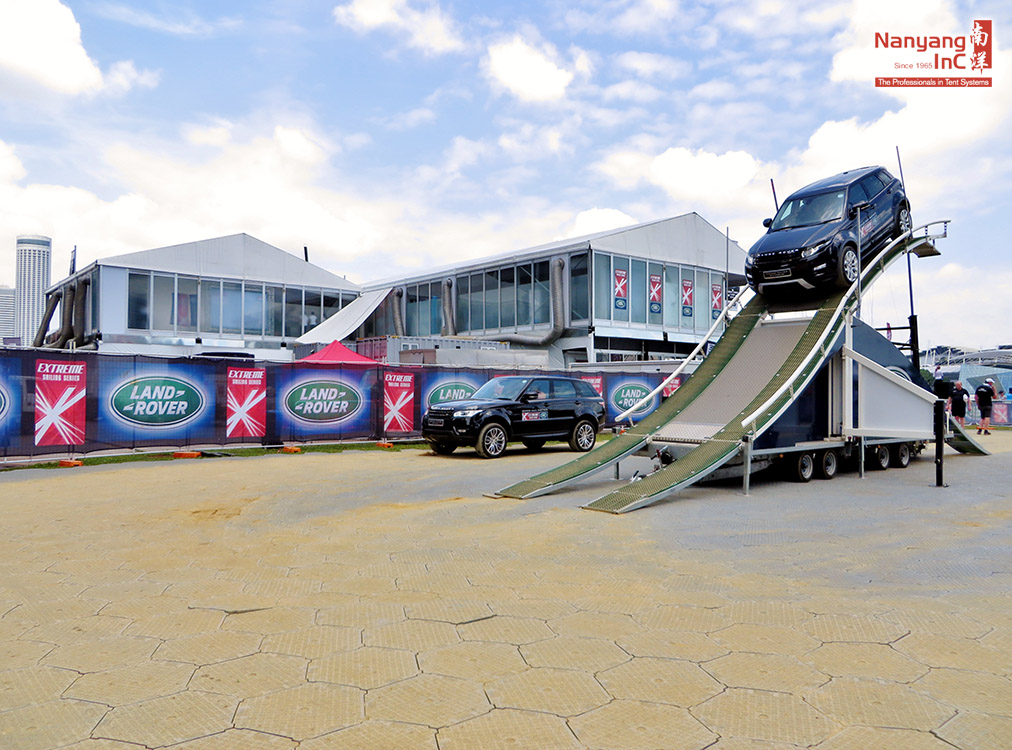 Pro-Track
Pro-track is a flooring type that is geometrically efficient, enabling it to conform to irregularly-shaped area and uneven surfaces seamlessly. It is also professionally designed and tested to be slip- and fire-resistant, enabling greater functionality and a heightened safety level.
This mid-duty temporary flooring solution is highly useful for showcasing of heavy vehicles, sports, festivals, military, and exhibition events. Essentially, it is suitable for any weather-unfriendly surfaces such as sand or grass patches – making Pro-track flooring one of the best floors for big-sized tents and temporary storage solutions.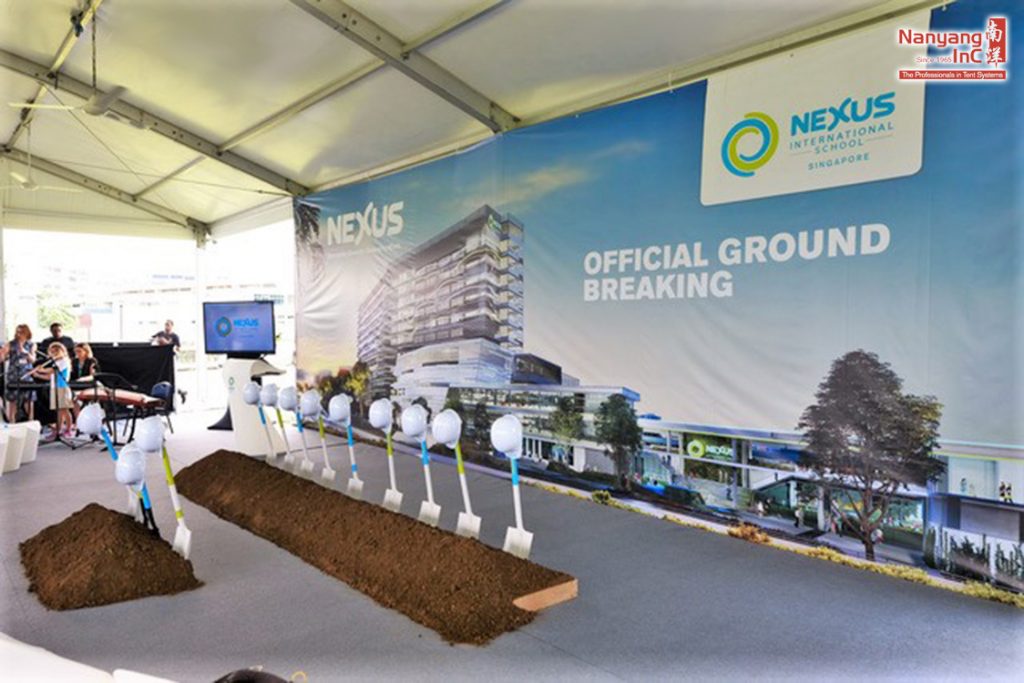 Wooden Deck
Having wooden decking brings many advantages like having a reliably strong and durable material that can withstand consistent weight. This is suitable for short term events and is an affordable option for most types of tents shape and purposes. Wooden deck can also be layered with felt or grass carpets to give it a more beautiful appearance.
Although being modular, wooden decks are usually fixed in dimension and will require the customisation to fit into a specific area. Therefore, accurate measurements must be taken so that the wooden deck can be customised in the right dimensions.