11

Feb
When deciding the types of tents, it's essential that event organisers consider the type that most suits the occasion. This can be an intimidating and time-consuming process for many people, as they might be unfamiliar with the technicalities of selecting the appropriate tent. There can be many details to consider, such as the size, frame type, frame materials, anchor options, enhancements and many more.
So, to narrow your options, we'll share the difference between the two most commonly rented tent in Singapore that you can consider for your event. Read the article below to know more about the difference between aluminium technology structures and traditional steel tents.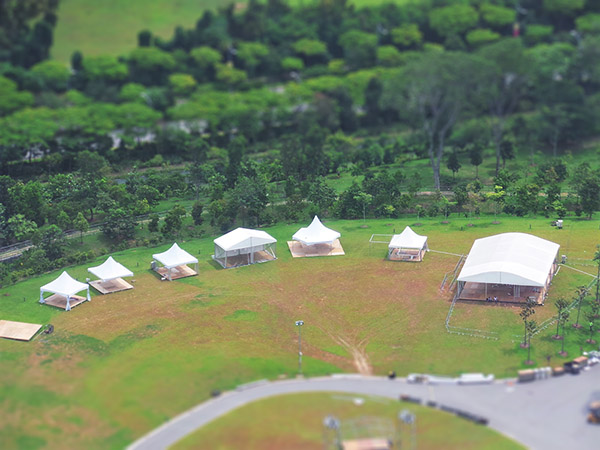 1. Safety in Place
One of the main differences between aluminium structure and traditional steel tents is the safety endorsements that they have. Aluminium technology structures in Singapore are endorsed by Professional Engineer, and its building methodology is certified and approved by the Workplace Safety and Health (WSH) Act and Safety Officer.
This ensures that the installation process of aluminium structure abide by the highest standards of safety, so you'll have no worries about holding your event. On the other hand traditional steel tents may not have these certifications and endorsements, so they might not fulfill safety standards.
2. Aesthetical Enhancements Options
With aluminium technology structures, there is a wide selection of enhancements and accessories that you can choose to install onto the main structure. Various alternative enhancements such as glass walls and doors and air-conditioning can be added. The modular nature of the aluminium tent structure also allows greater levels of customisations and flexibility to suit diverse needs and purposes.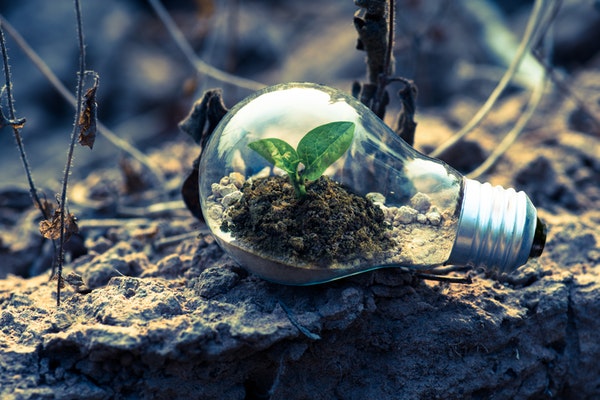 3. Long-Term Sustainability and Durability
As aluminium structures are clear-span and made with tougher materials than traditional steel tents, they can last longer without being damaged or rusting. They also have a wind load capability of 80km/hr to 120km/hr depending on the different profile sizes, hence this category of tents can be sustained for a long time. Additionally, the rigging points of aluminium tent structures can withstand higher weight loads, making it ideal for long term events.
4. High Comfort Levels for User
Singapore, being named an sunny island, has large amount of sun light all year round – and this may greatly affect the level of comfort for visitors underneath it.But here comes the good news! The roof of an aluminium technology structure is built using an opaque PVC canvas material, which has heat-resistant and fire-retardant properties. Additionally, the tent is multi-layer coated, allowing improved comfort levels and allowing guests to be comfortable beneath it regardless of rain or shine. Unlike aluminium structures, regular steel tents may not be made of these materials so the comfort levels may be lowered.
5. Technical Efficiency
For aluminium technology structures, the roof canvas is installed onto the structure's frame using a cradle system, preventing unnecessary water ponding or leakages. The installation process is also automated so the risks of working at height are vastly reduced. Unlike steel tents, the aluminium ones utilise technology at every stage of the set up, so workers are exposed to fewer workplace risks and can also operate with a higher level of efficiency.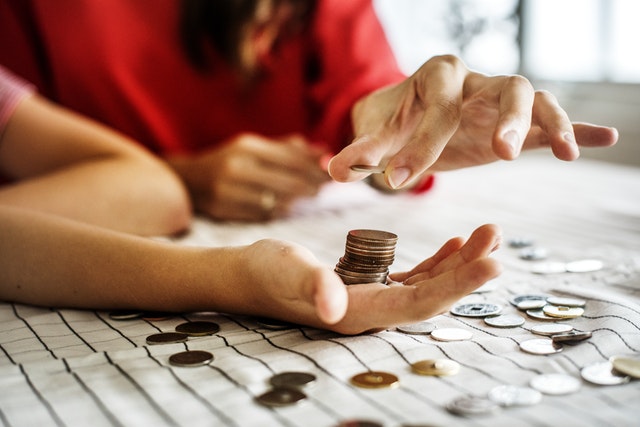 6. Value for Money
Aluminium technology structures can be the pricier option with a higher tent rental cost as compared to traditional steel tents, but they provide immense value for its price tag. It has many beneficial elements and advantages that enable sustainability, flexibility, higher levels of comfort, and a greater overall aesthetics.