12

Jul
Ever wondered how much of an impact design plays on the events you hold? These days, tents do more than providing shelter and facilities; instead, they can enhance or elevate a particular event's branding to a greater level. As tents are built from scratch, it's no surprise that there are high level of customisation available for event organisers to choose from. Tent rentals and variations have become more popular for a myriad of events – simply put on your creative hat and explore!
In the article below, we'll share some of the finer points of tent design and how it can play an essential role in your event.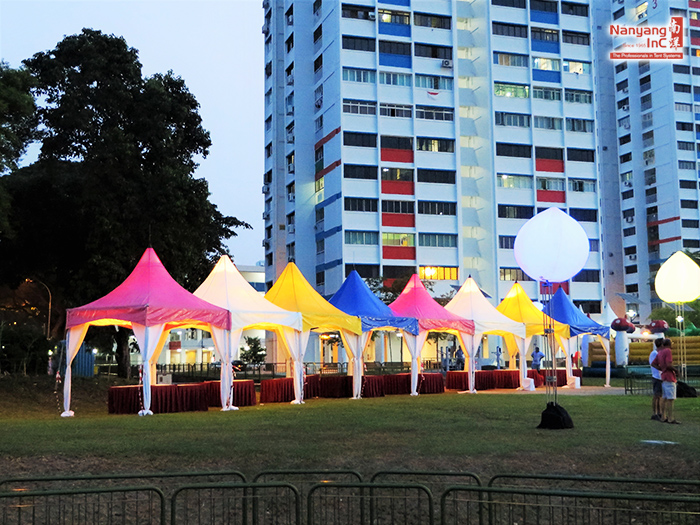 Custom Canvas Colour & Designs
If you've ever wished that your outdoor wedding tent could match the theme of your wedding, then worry no more as you can now customise the colour and design of the tent canvas specifically to your preferences! With the ability to customise generic tent components, you won't have to worry about them not being to your liking as you'll be able to get involved in the conceptualising process. And the same branding concepts can be applied to any other outdoors events too!
Tent Size & Shape
Different events may have different requirements for sizes and shapes of tents – and sometimes it depends on the venue too. In the past, people had to settle for a limited tent standard; but these days, there are more shapes and sizes to choose from. It can range widely from a A-shape, Dome, Cube, Hexagon to Dodecagon. An event organiser could choose between a permutation of one big tent, multiple small tents or a combination of both, depending on the genre of event that will be taking place.
Additionally, different tent shapes better facilitate accommodation of guests, as it is versatile for both small scale and big scale events. This factor is one of the reasons why tent designs play a vital role for your outdoor event.
Placement of Logistics
As modern tents have ample space within it, the placement of tables, chairs, and staging areas can also be customised to varying degrees. A structure with a larger space will allow a more diverse arrangements, enhancing the way an event is presented. For instance, weddings planner can now propose different seating plans instead of just one for ceremonies that are held within a tent.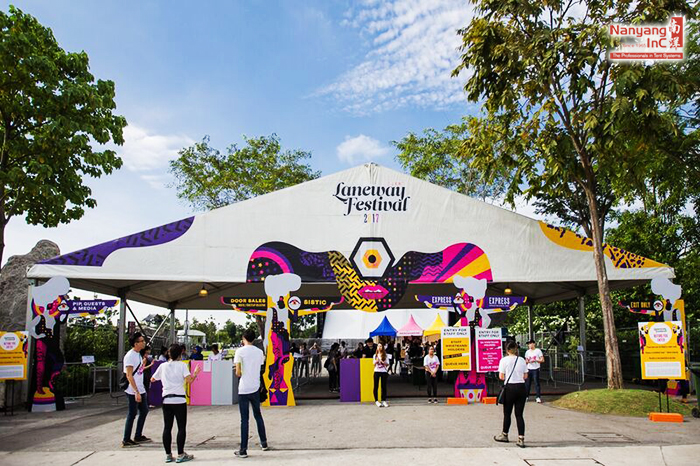 Printed Branding
Tents are also often used in the corporate world for many purposes. Because of this, it's essential that businesses are able to incorporate their brand personality into the respective outdoor events for both identification and marketing purposes. With such high level of customisation options these aluminium structures can bring, businesses are able to place their branding logos or messages strategically to achieve maximum exposure and returns. This is why many businesses have considered using tents to hold outdoor events and to promote their products or services.
Carpet Design
Many modern tents have customisable flooring options and a wide selection of carpet designs. To create different moods and ambiences, event organisers simply need to choose from a myriad range of grass, coloured or even printed carpet to suit individual events – be it a grand countdown party, sporting event, or a exhibition. While long term events requires a higher grade of carpet which can withstand wear and tear, there will be a style and budget that is able to fit the theme and brand image accordingly.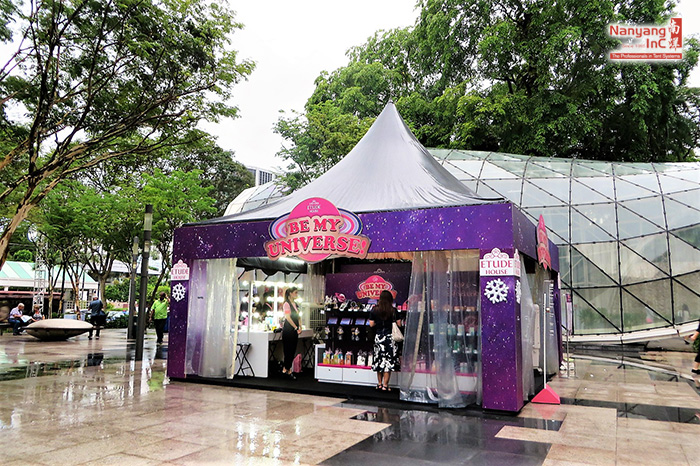 Entrance Façade
Who doesn't like being greeted at an entrance that is grand and classy? With aluminium technology tents being modular, you can add an entrance façade that is stunning and elegant to greet guests that arrive – impression matters, especially the first one. A beautiful tent entrance façade will surely impress those attending the event, and is a vital option for your outdoor event.
Allocation of Internal Space by Sectioning the Tent
Like many of our homes, it's a common desire to want our event space to have separate or partitioned sections to accommodate different purposes. For example, having a kitchen or restroom area in a tent would require them to be segregated away from the main event area. This allows event planners to allocate the required internal space within the structure for the specific rooms. Sectioning the tent can prevent under-utilised area and maximise space usage efficiently.