04

Sep
What sets apart an ordinary event from an extraordinary one often comes down to the details. Great stage design can play a vital role in creating a memorable event experience—and is one of the key elements in leaving behind a lasting impression on the event guests. The proper use of space, lighting and visuals elements can come together to transform temporary outdoor structures, adding yet another dimension to audience engagement.
And yet, the stage by itself is no less important as what is happening on it. Regardless of whether the event uses an aluminium dome tent or octagon tent, here are the various types of stages and platforms that can be used for enhancing the event experience.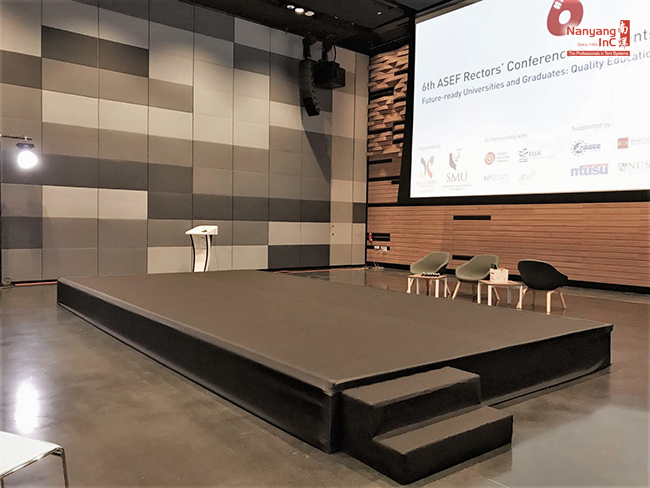 Performance / Emcee stage
This stage provides an elevated regular shape platform where performers and emcees can vividly interact with the crowd. Being modular and easily scalable, it is primarily designed to be easily erected, performed on and later disassembled. A highly versatile staging solution for any event, its charm lies in its simplicity. Imagine a blank canvas that can be transformed entirely from something ordinary to something utterly extraordinary–simply by incorporating various elements such as backdrops, LED screens, skirting, projections, landscapes and more, the end product is an appearance visually appealing to the eye.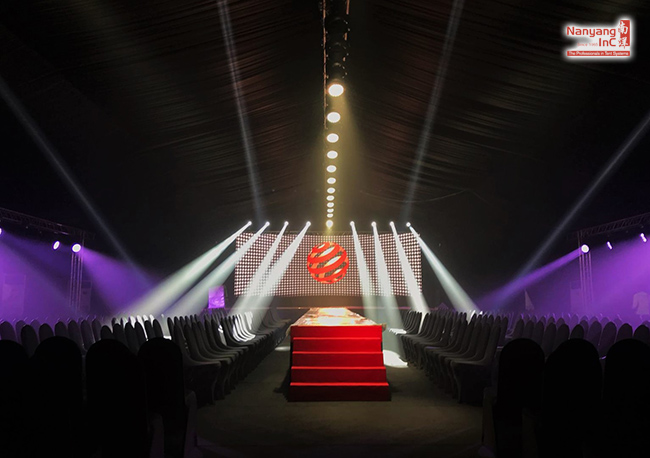 T-shape runway
Also known as the catwalk or runway stage, this is more than often the most popular staging option when it comes to fashion shows. Comprising of a sleek runway in the middle, this stage set-up penetrates through the audience in the shape of the alphabet 'T' so the left and right sections of audiences are seated facing each other. The T shape, in particular, allows models or speakers to have an elongated platform—giving them enough room to sashay down the aisle, make way for each other and pose freely atop the stage. In recent times, this set-up has been increasingly adopted into 'I' shape, 'M' shape and even 'O' shape for other purposes, some of which include product showcases, concert performances and events which are looking to get speakers up close and personal with the guests.
Acrylic stage 
Creative flooring has always been a trend, but clear acrylic staging set-ups on top of a pool have taken this to the next level. Depending on whether you choose to cover partial or the entirety of a pool, this stage could function as either a unique runway or a podium for dining tables, DJ equipments and a show-stopping dance floor. If the pool comes with in-built lighting, an acrylic pool stage will allow the colored lights to stream through the stage structure as guests party late into the night. The effect isn't just visually stunning to take one's breath away; it gives one the illusion that they're walking or dancing on water.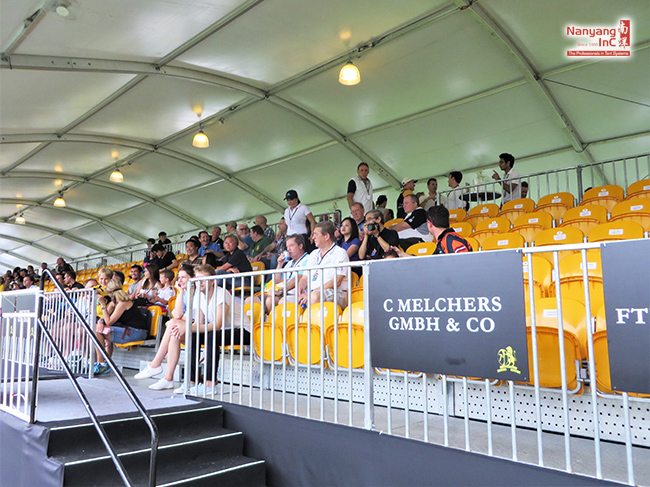 Tiered seating platform
Tiered seating systems are rows of seats set at an increasing height the further back it goes, much like in a movie theatre or sports stadium. While these are almost always fixed in place, it's possible to achieve the same effect with tiered bleachers or by utilising tiered platforms in conjunction with portable seating to create a flexible seating solution. For the audience, this elevation of the sightline from the person sitting in front of them prevents any obstruction of one's view of the stage. This platform can be put together and taken apart in no time as necessary, and works modularly, which means that you can shape the seats around the limitations of space, in proportion to the size of the audience.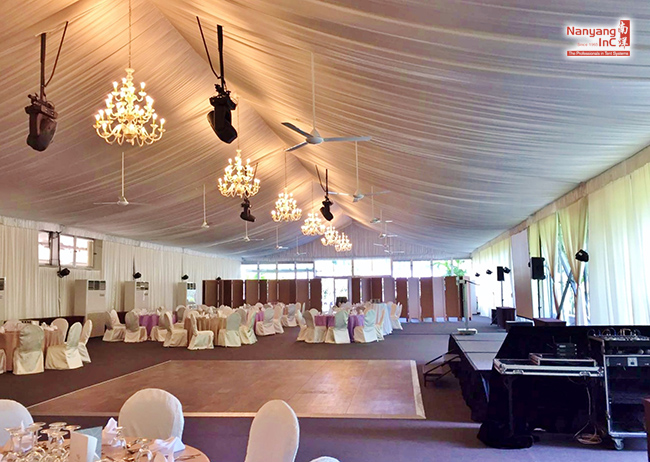 Elevated dance floor
To infuse elements of social connection or personal expression, event organiser is likely to want a dance floor to liven up the atmosphere. Whether it is to make full use of the extra dead space or act as the focal centrepiece, it can entice guests to let their hair loose and dance the night away! The fact that it's elevated only serves to enable it to handle a wide range of ground variation and soft subsurfaces. This makes for a smooth surface suitable for dancing and provides a stable feeling underfoot as your guests get their groove on. Experiment with color, style and patterns to create the flooring you're envisioning and tie it in with corporate branding, the event theme or the main color scheme. Don't forget to make use of design, lighting and music to bring the dance floor to life!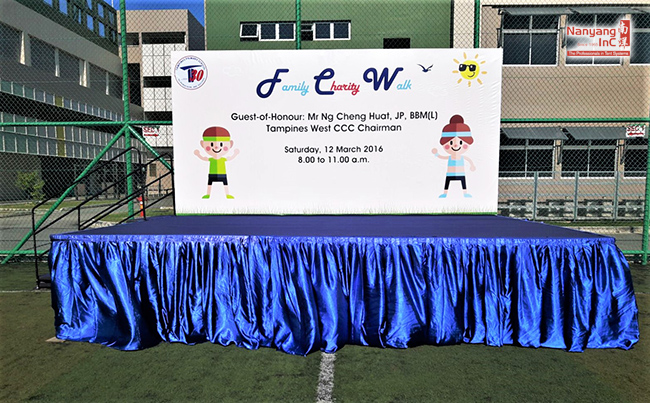 Backdrop
Being the key to a visually-striking branding solution, backdrops are universal for any event. They speak loudly for events—be it to deliver a message, promote a product, set a personalised theme or to build corporate brand recognition. A photographic-quality printed PVC wrapped around a wooden or illuminated framework may seem simple, but it is incredibly effective. They also come in a variety of sizes to cater to any crowd, while working as an excellent branding opportunity. Spruce up your staging today to keep your audience engaged and focused throughout the event.
All in all, stage design in tent rentals, when pulled off well, can be the difference between yet another run-of-the-mill presentation and an enjoyable event experience that leaves an impact on the participants.