23

Feb
Planning a successful outdoor event takes time, as organisers must consider many factors. Planning an outdoor event involves selecting the right decorations, sending out invitations, and creating an event atmosphere. Regardless of the size of your event, it is vital to have the appropriate setting, from stage design and flooring to types of tables and chairs.
Companies that provide tables and chairs rental can ensure you have plenty of seating spaces available for attendees at your corporate gala, birthday party, or wedding venue. Here are some reasons you should rent tables and chairs for your next outdoor event.
Aesthetic appeal
Rental companies that provide tables and chairs usually have an array of options for you to choose from to have the perfect furnishings that are suitable for your event. Tables and chairs are selected in a way that creates visual cohesion. Rental companies can provide liners and runners to add colour and texture to tables.
Some common types of tables used for outdoor events are rectangular, cocktail, garden, bistro, and round tables. For chairs, tiffany chairs, cushion chairs, PVC chairs, and even garden benches can be used. If you have a different theme for every event, you can rent new furniture that goes with the aesthetic.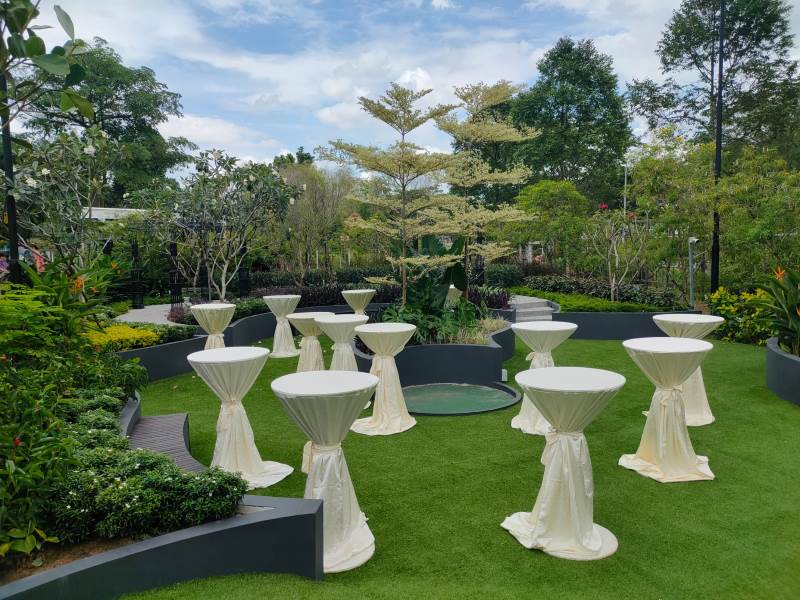 Save time and money
Renting outdoor seating and lounge furniture can save you time and help you optimise your space. Renting furniture is a short-term solution to buying furniture. Renting allows you to customise your space for every gathering or event.
Additionally, renting tables and chairs for outdoor events costs less than buying them. If you or your company regularly hosts large events, renting outdoor tables and chairs according to your event's theme rather than purchasing new furniture every time helps you avoid any unnecessary costs in the long run.
Maintenance
Renting tables and chairs eliminates the need for maintenance. You won't have to clean the event equipment or furnishings before your event. Also, you will have to spend money cleaning and maintaining the tables and chairs. Event organisers can avoid extra costs by renting these items.
Delivery and set-up
Trustworthy rental companies will ensure that the tables and chairs being rented are delivered to the exact venue on time. This prevents the need to pick up and transport furnishings yourself on the day of your event, saving time and allowing organisers to focus on other preparatory tasks. Rental companies will also care for setting up and taking down the tables and chairs.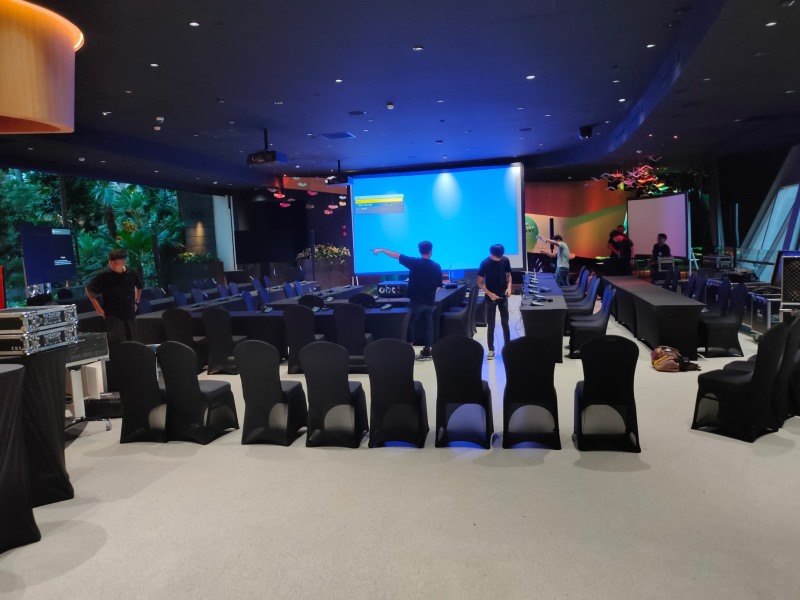 Conclusion
Renting tables and chairs for outdoor events offers plenty of benefits and is easy to procure. Organisers are often busy on the day of an outdoor event, and not having to worry about the even furnishings relieves one of the burdens of hosting an event off their shoulders.
Nanyang Inc offers the rental of tables and chairs for any significant event, with various options that cater to comfort, durability and aesthetics. Our SafeEvents Ambassador (SEA) certified team can guarantee safe and high-quality premium tables and chairs, transparent tentage rental, comprehensive cooling systems, and more!